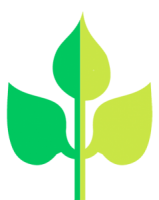 ABOUT
AL BUSATH AL AKHDAR
Founded in 1989 ,Al Busath is Al Ain based Engineering services company. We
are specialize inDesign-Build projects related to Green Houses,Growing systems including Hydroponics,Detailed Landscaping& contracts, Irrigation/water desallination units and distribution/trading of all agricultural materials& Civil Conracting, Poultry Houses with complete system, fence & other general sheds etc.
Group includes following companies as:
Al Busath Al Akhader Agricultural Services Co. LLC Al Busath Contracting Co. LLC
City Class General contracting & Irrigation EST. City Class Water Technologies
Al Khalijiyah Mnagaement & Operation farms
Our expertise spans from pre-construction services to complete turn-key projects.
Within this span of time& experience, Al Busath is held in esteem throughout the AgriculturalIndustry in the region. We believe that our success lies in our commitment to understanding and meeting our clients' requirements for safety, workmanship, on-time delivery and value formoney.
With 3 sub branches (RAK, Al Dhaid, Liwa), Al Busath covers almost all U.A.E to provide their services for their customers.
With the fast changing environment and upgradating of technology, we commit ourselves to improvisation of our procedures and techniques and to continuous development. With the willingness to explore the opportunities ahead, we welcome future with confidence and high-spirited strength.
AL BUSATH AL AKHDER PROFILE
TAKE A LOOK TO OUR PROFILE.
AL BUSATH AL AKHDER LICENSE
THIS IS OUR TRADE LICENSE.
MEET OUR TEAM
We Are Ready All Working Time .. Just Contact Us Any Time You Want.